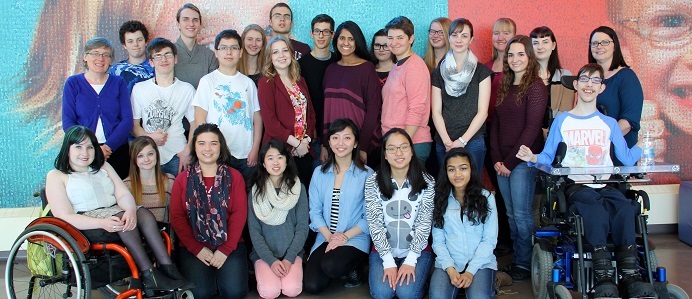 About CAYAC
The Child and Youth Advisory Council (CAYAC) is made up of 25-30 members ages 12-18+ who live in urban or rural areas across Southern Alberta coming from diverse cultural backgrounds with varied life or health experiences. We were started in the Fall of 2003 and are under the leadership of the Alberta Children's Hospital within the Family and Community Resource Centre.
What do we do?
CAYAC brings a youth perspective to current and future child health programs and services. We provide suggestions or new ideas to improve the quality of health services and the healthcare experience for children and youth. To find out more about the type of work we do, go to Our Work.
When do we meet?
We meet 5-6 times a year on Saturdays. Due to COVID-19, all council meetings will be taking place virtually via Zoom until further notice. We are also available for small group consultations and to provide a youth voice at events such as committee meetings and conferences.
How do you contact us?
To find out more about CAYAC or to request a consultation, please contact us at: CAYAC@albertahealthservices.ca or 403-955-2456.
Listening to the Voices of Children and Youth