Tracheostomy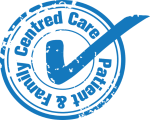 Some children require a tracheostomy to help with their breathing. The Alberta Children's Hospital (ACH) Tracheostomy and Ventilator Education Program supports families and caregivers to develop the knowledge and skills needed to safely care for a child with a tracheostomy in the community. This page is intended as a resource for families and caregivers in the program.
For more information about the program please contact Juanita Davis, Pediatric Trach Coordinator at 403-955-2213 or by email at juanita.davis@ahs.ca.
Basic Information
Alberta Children's Hospital Tracheostomy and Ventilator Education Program
Education Modules
Resources
Alberta Children's Hospital Complex Airway Clinic
Current as of: Sept 27, 2021
This material is intended for use by trained family members and caregivers of children with tracheostomies who are patients at the Alberta Children's Hospital. Although reasonable efforts were made to confirm the accuracy of the information, Alberta Health Services does not make any representation or warranty, express, implied or statutory, as to the accuracy, reliability, completeness, applicability or fitness for a particular purpose of such information. This material is not a substitute for the advice of a qualified health professional, so please seek medical advice from an appropriate health professional for questions regarding the care and treatment of any patient. Alberta Health Services expressly disclaims all liability for the use of these materials, and for any claims, actions, demands or suits arising from such use.