PFCC - Newsletter
You can learn about Patient and Family Centred Care activities at Alberta Children's Hospital by reading our monthly e-newsletter - Together We're Better. This newsletter will give you insight into Family Centred Care Initiatives, profile our Family Centred Care champions, and keep you up to date on upcoming education opportunities. Archived copies are available on the FCRC website.
To receive the newsletter via email, please send your email address to achfcc@albertahealthservices.ca.
Together We're Better
ACH Patient and Family Centred Care E-Newsletter
August 2017
Welcome to the August edition of Together We're Better.
---
NEW Youth Transition Patient and Family Advisory Council
Advisors wanted to help improve how youth transition from the pediatric to the adult healthcare system.
The Alberta Children's Hospital is excited to announce the formation of a new youth & family advisory council focused on youth transitions! Adolescent transition has become a priority across Alberta Health Services and ACH. There is a huge demand for the patient and family voice to help youth transition to the adult healthcare system, says Deb Thul, Transition Coordinator at ACH. This new Council will be available to consult on transition projects, programs and services.
If you are a youth, young adult or a parent of a child that has or is transitioning to adult services, we are looking for your voice. Potential members will be invited to an introductory meeting on September 26th from 7:00-9:00 PM. The Council will meet every other month on the fourth Tuesday evening.
Please share this opportunity with potential members!
---
Father Advisors Needed
We are looking for fathers who would like to share their healthcare experiences and knowledge by becoming a Family Advisor! Fathers have an important perspective - come and share your thoughts and ideas as part of our Family Advisory Council or provide your feedback through our Patient and Family Centred Care Network.
If you or anyone you know is interested, please email us for more information at achpfcc@ahs.ca.
---
Make the SHAW Charity Classic Part of Your Summer!
August 30 - September 3, 2017
Canyon Meadows Golf & Country Club
Shaw Communications has selected the Alberta Children's Hospital Foundation as an Official Charity Partner of the 2017 Shaw Charity Classic. The Alberta Children's Hospital Foundation is also participating in Birdies for Kids presented by AltaLink, where all donations will be matched up to 50%. Proceeds from both of these initiatives will support Patient and Family Centered Care initiatives at the Alberta Children's Hospital.
TWO WAYS YOU CAN GET INVOLVED:
Attend as a Spectator!
The Shaw Charity Classic is an event for the whole family. Watch some of golf's most recognizable and accomplished players. In addition to Juniors activities throughout the tournament, there is a special Kidzone with fun activities geared towards little spectators! Click here to purchase tickets and use Discount Code ACH17 when prompted. Day passes for ACH17 supporters start at just $20! Kids 17 and under are admitted free with a ticketed adult.
Make a Donation!
Birdies for Kids is a generous matching program by which you can donate to the Alberta Children's Hospital Foundation and have your donation matched up to 50%! Click here and be sure to designate your gift to the Alberta Children's Hospital Foundation.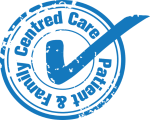 PFCC Week 2017
---
November 6-10, 2017
Navigating Health Care with Compassion.
Keep checking our newsletters for updated information about this year's PFCC Week!
CAYAC is Recruiting
---
New Members Wanted for CAYAC
Our Child and Youth Advisory Council is looking for new members for the fall of 2017. We are recruiting youth ages 12-16 with patient or sibling experience from around Southern Alberta. Please tell youth you know about this opportunity!
CAPHC Conference
---
Engaging Children, Youth and Families: Are You Ready to Move Beyond Good Intentions?
Oct 22-24, 2017
Montreal, QU
Book a Fall Consult
---
Come and Consult with Patient and Family Advisors
CAYAC Meeting Dates
September 23
October 21
November 25
Family Advisory Council Meeting Dates
September 19
October 17
November 21
Past Newsletters
2019
2018
2017
2016
2015
2014
2013