PFCC - Newsletter
You can learn about Patient and Family Centred Care activities at Alberta Children's Hospital by reading our monthly e-newsletter - Together We're Better. This newsletter will give you insight into Family Centred Care Initiatives, profile our Family Centred Care champions, and keep you up to date on upcoming education opportunities. Archived copies are available on the FCRC website.
To receive the newsletter via email, please send your email address to achfcc@albertahealthservices.ca.
Together We're Better
ACH Patient and Family Centred Care E-Newsletter
May 2017
Welcome to the May edition of Together We're Better.
---
Six Retire from CAYAC
(Clockwise) Keighley, Kathryn, Maya, Zeeyaan, Nicholas, Zach
A year ago, CAYAC members made the difficult decision to set an upper age limit of 21 years to ensure age diversity in the group. Unfortunately, this meant the group said good-bye to six amazing members at their last meeting of year, April 29th. Each of these members had three to six years of involvement with the group — 28 years collectively! Over the years, they have spent many hours sharing the youth voice for meeting consultations and at a variety of other tables.
Leaving CAYAC doesn't mean these youth voices will be silenced. They will all remain as members of our Patient and Family Centred Care Network. In particular, they will provide their input into work to improve transitions from pediatric to adult systems. Keighley and Maya will continue to provide input provincially as members of the AHS Patient and Family Advisory Group.
Many, many thanks to Keighley, Kathryn, Maya, Zeeyaan, Nicholas and Zach for all your hard work as members of CAYAC!
---
NEW Drop In School Offered at ACH
From now until the end of the school year, Dr. Gordon Townsend School is piloting a drop in classroom in the Family and Community Resource Centre (FCRC) from 1pm to 2pm Monday to Friday. It is available for Kindergarten to grade 12 for families whose children/youth are accessing outpatient programs here at ACH or are receiving or recovering from treatment and unable to attend their community schools.
It is for patients that are admitted to ACH clinics and not for siblings at this time.
For more information, call 403-955-7004.
---
New PFCC Videos
What PFCC Means to Me
CAYAC members were thrilled to have Mike Lang from AHS Engagement and Patient Experience lead them in a story telling workshop at their February meeting. Mike taped the stories they developed and combined them into four videos that are now available for viewing and sharing. Each video uses pieces of individual stories to highlight one of the four pillars of Patient and Family Centred Care.
Enjoy these short videos and feel free to share them with others. We encourage you to include them in your next meeting or add them to a presentation. Many thanks to the CAYAC youth for sharing your experiences for our learning and inspiration!
---
PFCC Booth - EPIC Conference
This year's Excellence in Pediatric Innovative Care (EPIC) Conference was held on April 27 and 28th at Alberta Children's Hospital (ACH). Over 430 nurses, educators, allied health, and other healthcare professionals from the Calgary area and beyond were in attendance. The conference consisted of many different learning opportunities in the form of keynote speakers, lectures and clinical workshops/simulation sessions focusing on new information regarding care and management in pediatric nursing.
The Patient and Family Centred Care (PFCC) team had the opportunity to host a booth and had a fun time testing conference attendees PFCC and ACH family resource knowledge through spin the wheel and plinko games! We also took away many great ideas on how we can increase the distribution of our Family Guide more widely within the hospital and beyond. Nursing staff from the Red Deer Regional Facility asked to take home a box of Family Guides to distribute to families transferring to ACH for further services. This is a great example of AHS partnership in action!
PFCC Table at the EPIC conference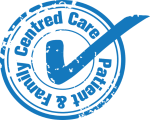 CAYAC is Recruiting
---
New Members Wanted for CAYAC
Our Child and Youth Advisory Council is looking for new members for the fall of 2017. We are recruiting youth ages 12-16 with patient or sibling experience from around Southern Alberta. Please tell youth you know about this opportunity!
For more information
CAPHC UPCOMING EVENTS
---
Shining a light on weight bias and stigma: is a focus on the scales helpful or harmful to the health of our children?
The prevailing narrative focuses on obesity as an individual problem that can be solved by eating less and moving more, which in turn fuels a cycle of blaming and shaming. Dr. Sara Kirk will discuss the challenges of the prevailing focus on weight as an endpoint rather than on health disruptive environments that impact everyone.
Wednesday, May 24
9:00 - 10:00 AM
---
The TREKK PedsPac: Having What You Need at the Bedside to Manage Acutely Ill Children in the ED
This webinar will focus on the types of tools included in the TREKK PedsPacs and how they can be implemented in hospital ED settings.
Wednesday, May 31
9:00 - 10:00 AM
---
People With Autism Spectrum Disorder and Their Families: What Services Do They Truly Need?
Families are often confused navigating the complexities of an autism diagnosis and do not know where to turn to for support. So, to better address the gap between families and professionals, we will present navigation support for physicians, training tools and helpful resources, and ways to increase capacity for professionals to support families.
Wednesday, June 7
9:00 - 10:00 AM
QHI UPCOMING EVENTS
---
Working on Improving Health Outcomes Together
Presented by Dr. Francois Belanger, AHS VP, Quality and Chief Medical Officer and Lynette Lutes, Senior Program Officer, Quality and Healthcare Improvement
Wednesday, June 7
12:00 - 1:00 PM
AHS staff register at MyLearningLink
Non-AHS staff register here
---
Indigenous Truths: Demystifying Common Societal Misconceptions of Indigenous Peoples
Presented by Chelsea Crowshoe, Senior Advisor, Indigenous Health Program and Tyler Wells, Coordinator, Indigenous Health Program
Wednesday, June 21
12:00 - 1:00 PM
AHS staff register at MyLearningLink
Non-AHS staff register here
Past Newsletters
2019
2018
2017
2016
2015
2014
2013