PFCC - Newsletter
You can learn about Patient and Family Centred Care activities at Alberta Children's Hospital by reading our monthly e-newsletter - Together We're Better. This newsletter will give you insight into Family Centred Care Initiatives, profile our Family Centred Care champions, and keep you up to date on upcoming education opportunities. Archived copies are available on the FCRC website.
To receive the newsletter via email, please send your email address to achfcc@albertahealthservices.ca.
Together We're Better
ACH Patient and Family Centred Care E-Newsletter
March 2017
Welcome to the March edition of Together We're Better.
---
Families Now Encouraged to be Bedside in Post Anesthesia Care Unit
Including families at the bedside in the Post Anesthesia Care Unit (PACU) with the help of volunteers is a new initiative, spearheaded by Corey Dowler, Clinical Nurse Specialist. PACU is traditionally a locked unit and we felt there was a gap in patient and family centred care. When kids wake up from anesthesia, it's helpful to have a parent right there at their bedside...both for the child and the parent(s).
Although it makes sense, bringing families into a PACU environment is challenging for staff because it's difficult to focus on the patient's needs and support the family's presence in a busy surgical environment. Dowler worked with Volunteer Resources to prepare volunteers to provide the focused attention families need.
The program was piloted in the summer of 2016 and now three volunteers come weekly for this PFCC initiative. The volunteers escort the family from the waiting room to their child's bedside in PACU. They prepare the family for what they might see, hear, and smell in the recovery room. They are instructed to wash their hands so we incorporate hand hygiene as well. We are very pleased with how things are going so far, states Dowler.
---
CAYAC Member Earns Certified Patient Experience Professional Accreditation
Christian Farrier, a CAYAC member for five years, has recently completed the requirements for the designation of Certified Patient Experience Professional from the Patient Experience Institute.
Congratulations Christian!
---
Why Identifying Yourself is So Important — Aria's Story
Families and patients appreciate the simple practice of N.O.D. where healthcare professionals state their Name, Occupation, and Duty (reason for being there) every time they enter a room.
To encourage this practice, the Calgary Zone created a 3-minute digital story about N.O.D. featuring Aria, one of our CAYAC members. Take a look and share it with your teams.
---
PFCC Communication Corner
Patient Bedside Whiteboards can be found in every inpatient room in Alberta Children's Hospital. They are an effective communication tool for patients, families, and staff to build relationships.
There are many ways the whiteboards can enhance communication. For example, a healthcare provider can glance at the board and incorporate it into their conversation - such as asking a patient what they thought of the game last night because they learned he/she likes hockey. Or a family may write a note about what time they will be back in the room so they don't miss a doctor's visit.
Some TIPS include:
Keep it up to date
Use the information for conversation and discussion
Don't use it as a substitute for face-to-face interactions
Use discretion on certain information topics
Have fun with it!
---
Camp Independence is Looking for Campers this July!
Looking for Campers!
July 24 to 28 (ages 16-19)
July 31 to Aug 4 (ages 12-15)
A fun way for youth to improve their independence skills. Open to youth ages 12-19 who have a motor impairment and are followed by a clinic at ACH.
Space is limited — registration closes May 1, 2017
For more information, please contact tegan.weir@ahs.ca.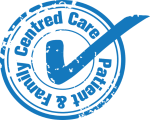 IPFCC Webinar
---
Partnering with Security to Sustain PFCC in Escalated Situations
As care providers, we have all asked, Is this person difficult or is this person living through a difficult situation? This webinar will prepare you to address family members who demonstrate intimidating or threatening behaviors while still supporting their presence when it is in the best interest of the patient.
Wednesday, April 12
11:00 AM - 12:00 PM
ACH, Room B2-200
No registration required
QHI Webinar
---
Patient and Family Centred Care Cultural Transformation in Protective Services
Discover how a non-clinical program area is working to develop a PFCC culture.
Wednesday, April 12
12:00 - 1:00 PM
AHS staff register at MyLearningLink
Non-AHS staff register here
CAPHC UPCOMING EVENTS
---
Pediatric Donation after Circulatory Determination of Death (pDCD)
Development and Implementation of Canadian Guidelines. Currently, only a small portion of DCD cases in Canada are those involving pediatric donors and the need for organs for children waitlisted for transplantation is not being met.
Wednesday, March 22
9:00 - 10:00 AM
Register
---
Patient Engagement in Youth Mental Health
Anxiety disorders are one of the most prevalent mental health challenges in youth today. This webinar addresses what it's like to be a youth living with anxiety.
Wednesday, March 29
9:00 - 10:00 AM
Register
---
Trauma-informed Care: Youth Sexual and Non-Sexual Violence Experiences and the Attachment, Regulation and Competence (ARC) Model
Wednesday, April 5
9:00 - 10:00 AM
Register
---
There is No Simple Answer: Highlights of the CPS Statement on Antenatal Counselling and Management for Anticipated Extremely Preterm Birth
Wednesday, April 12
9:00 - 10:00 AM
Register
PARTNERSHIP SERIES: Life with a PreTerm Baby
---
Episode 6: Starting Solids: What NICU Parents Need to Know
Thursday, March 23
9:00 - 10:00 AM
Register
Past Newsletters
2019
2018
2017
2016
2015
2014
2013