PFCC - Newsletter
You can learn about Patient and Family Centred Care activities at Alberta Children's Hospital by reading our monthly e-newsletter - Together We're Better. This newsletter will give you insight into Family Centred Care Initiatives, profile our Family Centred Care champions, and keep you up to date on upcoming education opportunities. Archived copies are available on the FCRC website.
To receive the newsletter via email, please send your email address to achfcc@albertahealthservices.ca.
Together We're Better
ACH Patient and Family Centred Care E-Newsletter
January 2017
Welcome to the January edition of Together We're Better.
---
A New Year!
It's a New Year with new faces and expanding opportunities for Patient and Family Centred Care and engagement at the Alberta Children's Hospital.
A New Year also presents new opportunities to learn. We'll continue to keep you informed about learning sessions for staff and patient and family advisors in the right column of our newsletter.
Thank you for all you do to support Patient and Family Centred Care at ACH!!
---
Patients, Families and Staff ... please join us on Thursday, January 19th, 2017 at 1:00 pm, for a Ribbon Cutting event to celebrate our new 'ACH Ethics Communications Corner' and talk to us about our free ACH ethics consultation services available to patients, families, and providers.
Location: Between the Parkade and the hallway leading to the main entrance.
Our ACH Clinical Ethics Service is here to help! Learn about the ACH Clinical Ethics Service and how they can help during difficult situations. For more info, contact the Clinical Ethics team or 1-855-943-2821.
---
Teens Talk Transition Workshops
Teens Talk Transition is a free five-week program designed to support teens with a long term health condition in learning medical management and advocacy skills. This program aims to help teens learn to balance priorities, set goals and create action plans, communicate effectively with both their healthcare team and personal supports, and develop problem solving skills. This program was created in partnership with youth and young adults to be suitable for teens aged 14 to 18 years who are living with one or more long term health conditions. Teens are encouraged to bring a similarly-aged peer for support (i.e. sibling, friend, cousin). A simultaneous workshop will be held for parents at the same location so they can support their children in developing medical management and advocacy skills.
Teens Talk Transition will be held on five consecutive Saturdays from February 25 - March 25, 2017, from 10:30 am to 12:00 pm at the Alberta Children's Hospital. For more information, please contact Deb or 403-955-7252. To register, please contact Tracy at 403-955-6842.
---
Live Real-Time Interpretation Service On-Site at ACH
Increasing Successful Communication with Patients and Families
ACH has received three Video Remote Interpretation (VRI) devices as part of a 6-month pilot project.
This new technology uses an internet connected iPad device that is seamlessly integrated into a portable stand. It is programmed to connect directly to "live medically trained interpreters" by just pressing a button. With a VRI in the room, you and the family can interact with a live remote interpreter in real-time. Many language choices are available on the menu including American Sign Language. At present this service is only available Monday through Friday from 6 am to 8 pm.
I can see how this tool might be a great asset in engaging patients and families on certain requests for input/feedback that otherwise wouldn't be reachable, commented a trial participant.
This new VRI service is to be utilized when the language line does not meet the communication needs and a face-to-face interaction is needed.
To schedule a demo for your Unit/Clinic or service area, please contact Jacky Lenin.
Stay tuned for more information on how to request a VRI unit for a patient and family communication!
---
Monthly Engagement Tip: Introducing a Patient and Family Advisor
On the surface, introducing a Patient and Family Advisor onto a project team or committee seems like a simple step that hardly warrants a discussion. However, introductions can be a powerful relationship builder for everyone, in this case the Patient and Family Advisor and the rest of the team/committee. As a result, it is recommended that great thought and consideration be taken in how Patient and Family Advisors are introduced and what goes into the content of the introduction.
Given that a Patient and Family Advisor is typically asked to join a project team/committee because of their personal health experiences it is common to think that those experiences should be shared during the introduction. Although these experiences are highly relevant to their placement, sharing them during an introduction might not be the best strategy. Instead consider introducing a patient and family advisor using a professional introduction.
Example of a Staff Introduction of a Patient/Family Advisor: I would like to welcome Annabelle Fraser (not a real Advisor name) to our project as a Patient and Family Advisor. As we move forward, Annabelle will contribute to the project by helping us see how certain issues might be understood from a patient and family perspective based on her experience.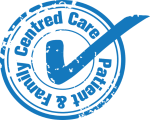 CAPHC UPCOMING EVENTS
---
Timely Autism Diagnosis: Considerations Across the Lifespan
This presentation will review progress in approaches to early diagnosis, with special reference to early signs and experience with diagnostic assessment of younger siblings of children with ASD.
Wednesday, January 25
9:00 - 10:00 AM
---
Data Collection in the Ambulatory and Community Based Rehabilitation Services Sector
Join our panel as they explore the challenges of collecting relevant data and performance indicators in the ambulatory and community based rehabilitation services sector, and how some of these challenges are being overcome.
Wednesday, February 1
9:00 - 10:00 AM
---
Safe Transportation for Children with Orthopedic Conditions: Current Roadblocks
Three panelists will discuss the current issues with lapses in regulatory approval and strategies to overcome this roadblock as well as identify opportunities for advocacy.
Wednesday, February 8
9:00 - 10:00 AM
PARTNERSHIP SERIES: Life with a PreTerm Baby
---
Episode 4: Feeding Your Baby in the NICU
In this webinar, a lactation consultant and graduate NICU mother will share information about feeding babies in the NICU and preparing for discharge home.
Thursday, January 26
9:00 - 10:00 AM
Past Newsletters
2019
2018
2017
2016
2015
2014
2013