PFCC - Newsletter
You can learn about Patient and Family Centred Care activities at Alberta Children's Hospital by reading our monthly e-newsletter - Together We're Better. This newsletter will give you insight into Family Centred Care Initiatives, profile our Family Centred Care champions, and keep you up to date on upcoming education opportunities. Archived copies are available on the FCRC website.
To receive the newsletter via email, please send your email address to achfcc@ahs.ca.
Together We're Better
ACH Patient and Family Centred Care E-Newsletter
December 2016
Welcome to the December edition of Together We're Better.
---
Celebrating the Holidays at ACH
With Christmas less than a week away, we realize spending the holidays at the hospital presents many additional challenges for families. Fortunately, ACH staff and families, with the support of the Calgary community, extend an extra effort to make the experience as festive as possible. We spoke with three families that have spent the holidays here in the past and what their experiences were like...
---
Meet the Joneses
Ashley and Keith Jones didn't plan to spend their baby's first Christmas in the hospital. With family set to arrive from the East Coast, Christmas 2014 was supposed to be extra magical with the birth of their daughter, Victoria, in November.
After her birth, Victoria was immediately rushed to ACH's NICU with multiple life-threatening conditions. Her first surgery took place when she was 5 days old. In early December, she was moved to Unit 2 where she spent the next few months. "We were so happy to be on Unit 2, now our family from out of town could come and visit Victoria as well," says Ashley.
"The Unit staff went above and beyond to help us plan our Christmas in the hospital. They helped us make it as festive as possible and told us all about the events leading up to Christmas that were offered in the hospital. We didn't really feel like we could leave Victoria's room so it was extra special that Santa came to all the rooms and things were brought to us," comments Ashley.
It's the little things that really make a big difference. The Joneses were gifted with a Nancy Tillman book from an alumni family and the family now owns all of Tillman's books, including Victoria's favourite, On the Night You Were Born. Another alumni family brought in a few items and the Joneses have made the gift tag a Christmas ornament for their tree! "We felt cared for and connected with other families and that made all the difference."
---
Meet The Waters Family
The Waters Family have spent the last 9 out of 11 Christmases at ACH! "Our middle daughter, Kaitlyn is immuno-compromised so cold and flu season usually sends us to the hospital," comments Shanna. The Waters family "hospital home" is Unit 3 where they know everyone on the floor very well.
"The hospital does an incredible job with arranging a multitude of events leading up to Christmas. Our absolute favourite event is when Santa and his reindeer comes outside! He jingles his bells and goes all the way around the hospital and waves to everyone. Santa also comes up to the units multiple times so kids can see him and get their picture taken. Another huge favourite is when our kids get to talk to Santa in real-time. Using a webcam and computer in the art studio, kids can have a brief chat with Santa and let him know what's on their wishlist. And, then kids leave there with a gift from Santa!! It's so amazing and they love it!" remarks Shanna.
The Waters family live in High River, so it's a trek to even get to the hospital and with two other daughters in tow, it can't be easy to celebrate many holiday seasons at the hospital. "We've been able to have Christmas parties in the family room and we always put up a little table top tree in Kaitlyn's room -- the staff do everything they can to make it a 'family-affair'. It is hard on our family though," shares Shanna "but, Kaitlyn is healthy right now so we're keeping our fingers crossed we'll be at home this Christmas!"
We hope so too!
---
Meet Alberto
Alberto Salas Ciudad, 17, is a regular inpatient at ACH. Last holiday season he had major brain surgery and while he was unable to participate in any activities at the hospital, he did receive a gift from Santa!
"During the holidays the hospital seems more welcoming and warm as there are Christmas decorations and everyone is excited for the holidays. Staff members seem happier than usual and dress with seasonal decorative attire," says Alberto.
---
Holiday Festivities at ACH
Multiple events are offered throughout the month of December for patients and families to take part in at the hospital. From choirs and carolers to Storybook Theatre and visits from Santa there's so much to do! Country-singer, Paul Brandt usually makes an appearance on Christmas Eve. One fun event for kids is making Gingerbread Houses, it's sponsored by Sobeys and put on by the Child Life Team.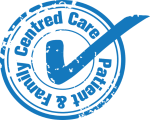 HO HO HO


Santa Comes to the Rotary Flames House

Children and Families were delighted to see Santa on December 13 as he came for a visit to the Rotary Flames House.
CAPHC UPCOMING EVENTS
---
Cross-sectoral partnerships for integrating services for children and youth: Reaching for the SSCY
Take a virtual tour of the amazing and beautiful new Specialized Services for Children and Youth (SSCY) Centre, an integrated health and social service centre for children and youth with disabilities, which opened in Winnipeg in July 2016.
Wednesday, January 11
1:00 - 2:00 PM
Register
NEED THE VOICE OF PATIENTS AND FAMILIES?
---
Book Your Consult with CAYAC and/or the Family Advisory Council
2017 Dates
CAYAC Meetings
February 4
March 18
April 29
Family Advisory Council Meetings
January 17 (Full)
February 21
March 21
April 18
May 16
CAYAC (Child and Youth Advisory Council) meets on Saturdays from 10:30am-3:30pm.
The Family Advisory Council meets on the third Tuesday of each month from 7-9pm.
For more information
WISHING YOU JOY AND WONDER THIS HOLIDAY SEASON!
Past Newsletters
2019
2018
2017
2016
2015
2014
2013